Book Recomendation: "The Phoenix Project"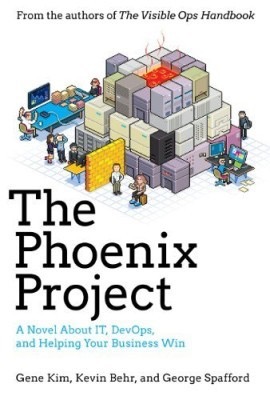 Other than the main character being a manager, it is amazing how close this book mirrors my career path so far. This is fiction, but does a good job introducing business and cloud concepts. I would definitely recommend this for anyone in IT.
The Phoenix Project: A Novel About IT, DevOps, and Helping Your Business Win by Gene Kim
My rating: 3 of 5 stars
A story that anyone from an IT operations background can relate to. The various character personalities keep it interesting and even relatable still! It helps provide motivation to use ITIL methodologies, Kanban process, cloud computing, and more. My only critique is that it's a slow start with an abrupt end. I'm interested to read "The DevOps Handbook" now to see the real world advice and stories.