Can the SPAM – Use Email Aliases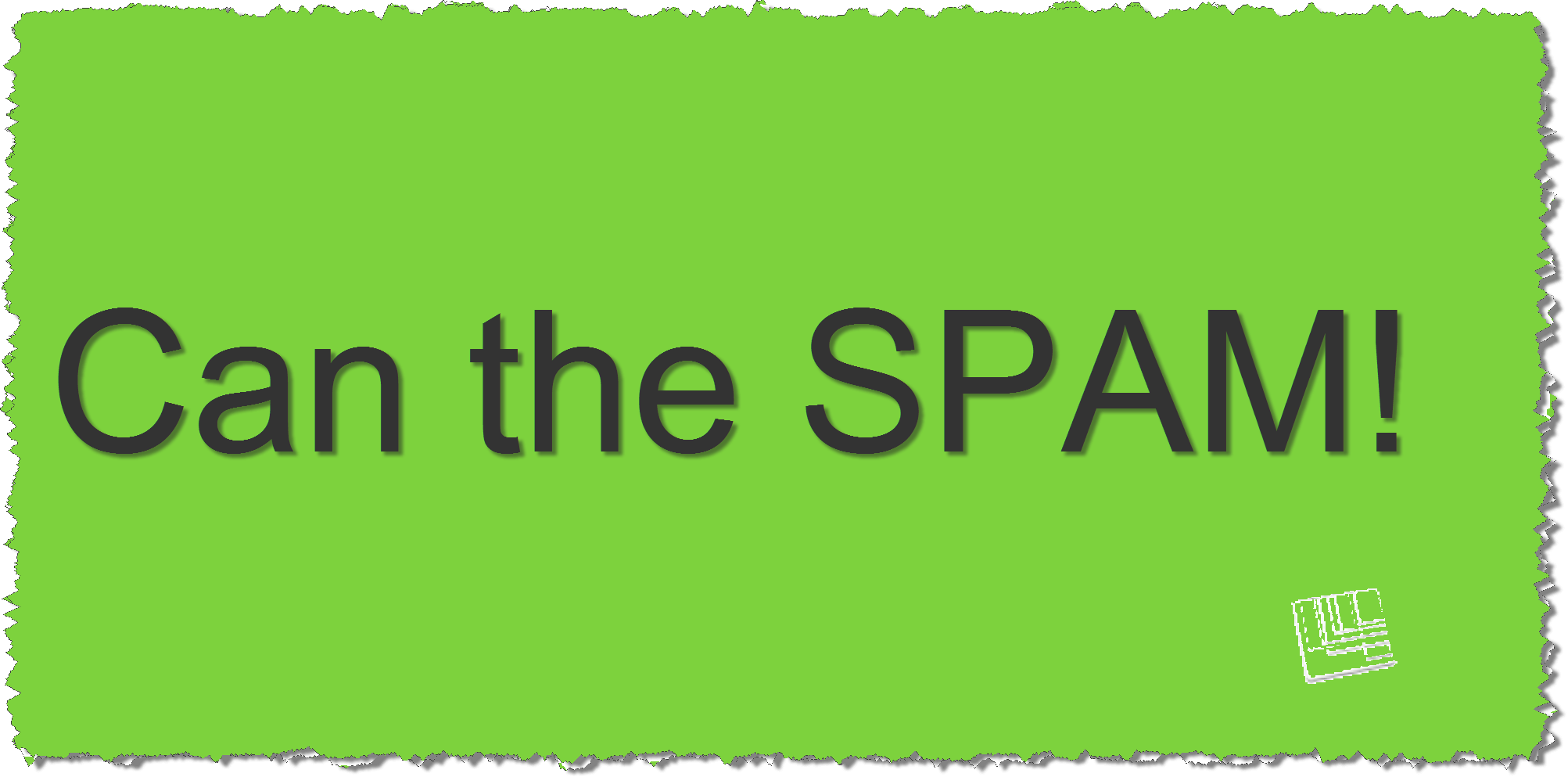 Everyone has that junk email account from an old mail service they don't use anymore (ehem…AOL). They give it to salesmen, questionable websites, contests, fake accounts, etc. That way the majority of SPAM goes to the secondary account and fewer personal details are provided. While is a great solution, it's time to upgrade to junk mail 2.0. I know you're thinking, "Why? That just sounds like putting lipstick on a pig." I'm glad you asked.
Imagine actually being able to reduce SPAM. Now picture having control over the email address(es) you provide no longer locked down by a single account. What if the addresses you provided had a sole purpose, so you could remember who you gave your email to and why? These are just a few of the benefits of email masking. If that sounds too"techy," don't worry, it's simple and quick to get started. Here are a few options to keep people from dumping on your virtual property.
1. Gmail extensions
Gmail provides a few ways to create email aliases. You can then create filters on the "To" address which will automatically send emails to their designated folders, mark them as important, etc.
Pros:
*Unlimited number of aliases
*Ability to track and organize mail via filters
*No new services or charges required
Cons:
*Can't prevent junk email
*Simple for the sender to figure out your real email address
Method 1: Googlemail
Use emailname@googlemail.com instead of gmail.com. Every account has this capability by default.
Method 2: Use periods 
Google ignores periods, but sends them through so you can filter on them. For example first.last@gmail.com is the same as fir.st.la.st@gmail.com is the same as firstlast@gmail.com.
Method 3: sub name with the plus sign 
Google ignores everything after the + sign in an email. So, you can use firstlast+contest@gmail.com or firstlast+junk@gmail.com, etc. This makes it easy to see and filter.
*Note: Just remember it isn't case sensitive and you can't use hyphens or underscores in Gmail addresses.
———————
Microsoft Outlook online allows for a single alias that you can delete or rename as many times as you'd like.
Yahoo also allows unlimited aliases.
Both of these services eliminate the "cons" for Gmail.
———————-
Going beyond built-in services from your email provider, you can subscribe to other services that mask your address. Blur is an excellent website and app that allows you to create as many masked aliases as you want forwarded to an email of your choice. You can then once again apply "to" filters in your email. If any one address starts accumulating too much SPAM you simply delete it and create a new one if needed. Blur charges for its other services such as credit card masking, but email masking is free.
Pros: 
*Unlimited number of aliases
*Ability to track and organize mail via filters
*Free
*Can delete an alias if it receives too much SPAM or isn't needed anymore
*Completely hides actual email address
Cons: 
*It does receive and forward your emails, so technically Blur might be able to read/scan email contents
*If Blur has problems your email may not get forwarded (though I've never had a problem)
*Uses a generic addressing scheme such as "@opayq.com"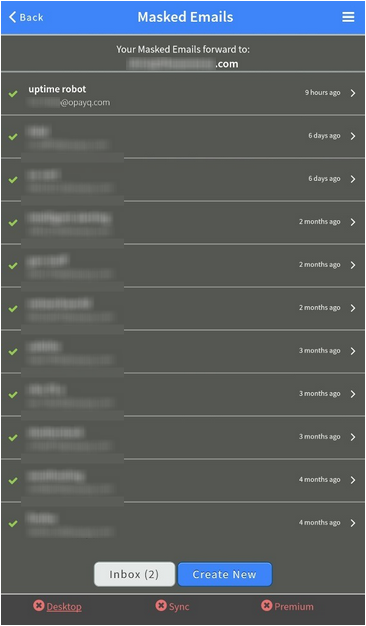 33Mail is similar to Blur in function, but there are 2 major differences. 1) You are assigned a new email address domain (i.e. @name.33mail.com) 2) Everything in front of the domain is forwarded to your email. What this means is you can create addresses on the fly without a website or app. If a salesman asks for your email you can say "sales@name.33mail.com" without hesitating. Or, if you signing up to receive a newsletter so you can win $100 you can type in "newsletter@name.33mail.com" without a 2nd thought.
Pros: 
*New user-created email domain completely masking your real address
*Catch-all forwarder allowing for instant alias creation
*Ability to filter mail
*Free
*Can delete aliases
Cons: 
*Catch-all forwarder meaning it actually potentially increases your chance for SPAM being that one could pick any number of "names@email.33mail.com" and start sending mail.
*A longer, more complex email address
Sudo is a promising new app currently only available for the iPhone. It will soon come to Android and web version supposedly. This service is more of an identity alias similar to Blur, but in app form and for free. You can create multiple identities complete with their own email address, phone number, and even credit cards. I don't have an iPhone, so I haven't used it, but I'm on the Android waiting list. So far, this looks like a winner.